New Mexican Green Chili Ranch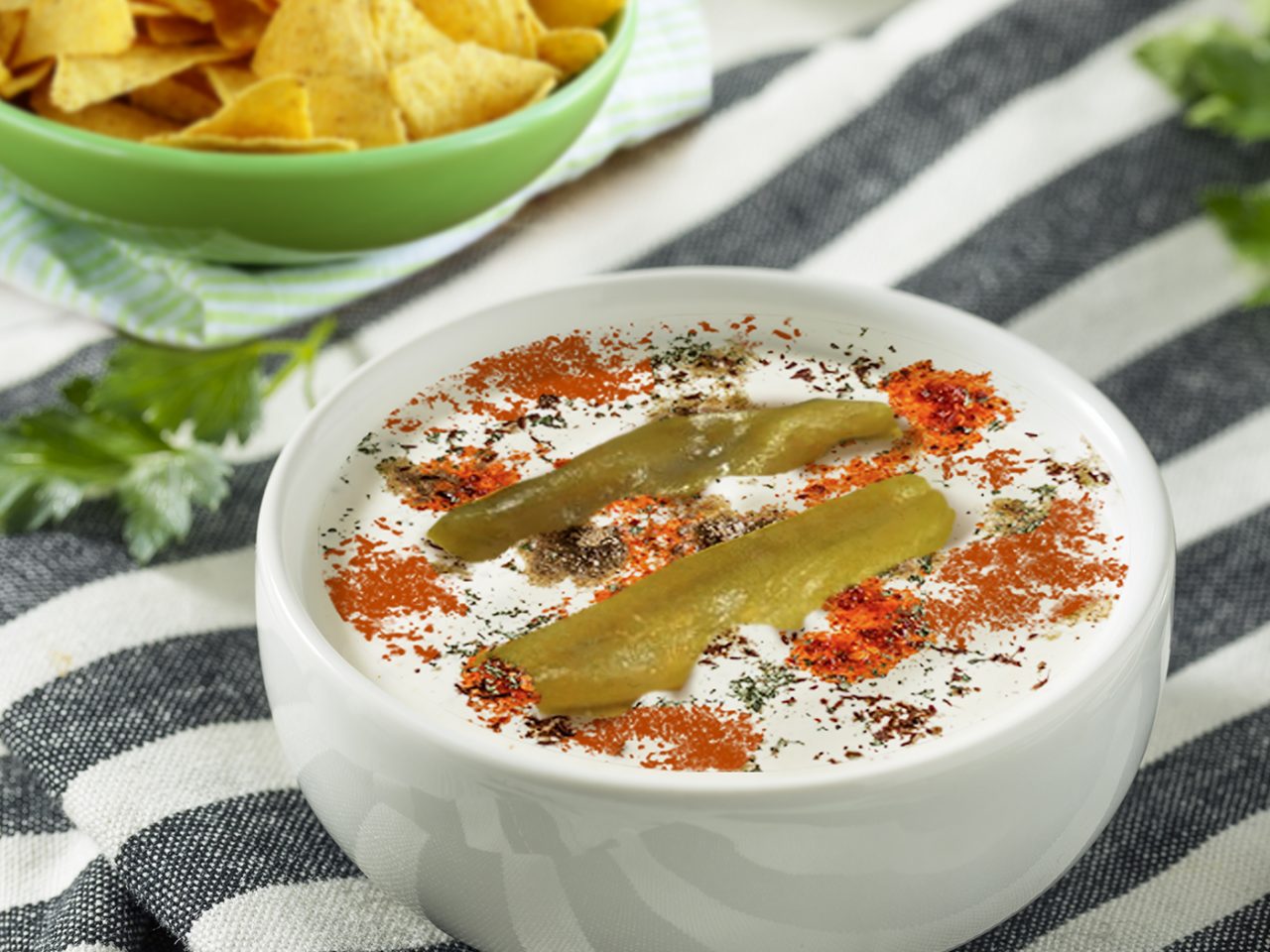 This hard-hitting sauce recipe brings together the dynamite duo of hot green chili and ranch dressing for first-class delicious dippable. Turn a plain salad or side into a legendary one with a drizzle of this amazingly spicy dressing.
Ingredients:
Culinaire Ventura Foods Ranch Dressing - 1

quart

Green chilis, canned chopped, well drained - 1

10 oz. can

Cumin, toasted - 2

tbs.

Cilantro, fresh - 1

bunch

Salt and pepper mix - As needed

Chili powder, ground - 1

tbs.
Preparation:
Drain the chilis well on a towel before using in the dressing.

Place all the ingredients except for the salt and pepper into a bowl. Mix well with an immersion blender and blend until smooth. Add salt and pepper as needed for added flavor.

Pour the completed sauce into a clean container and hold in the refrigeration until needed.
Serving Suggestions: This dressing can be used on a light seafood salad with citrus, fried Mexican style appetizers, or drizzle on any type of tacos, burritos, or tostadas.