Cauliflower – Quinoa Plant Based Chorizo Rice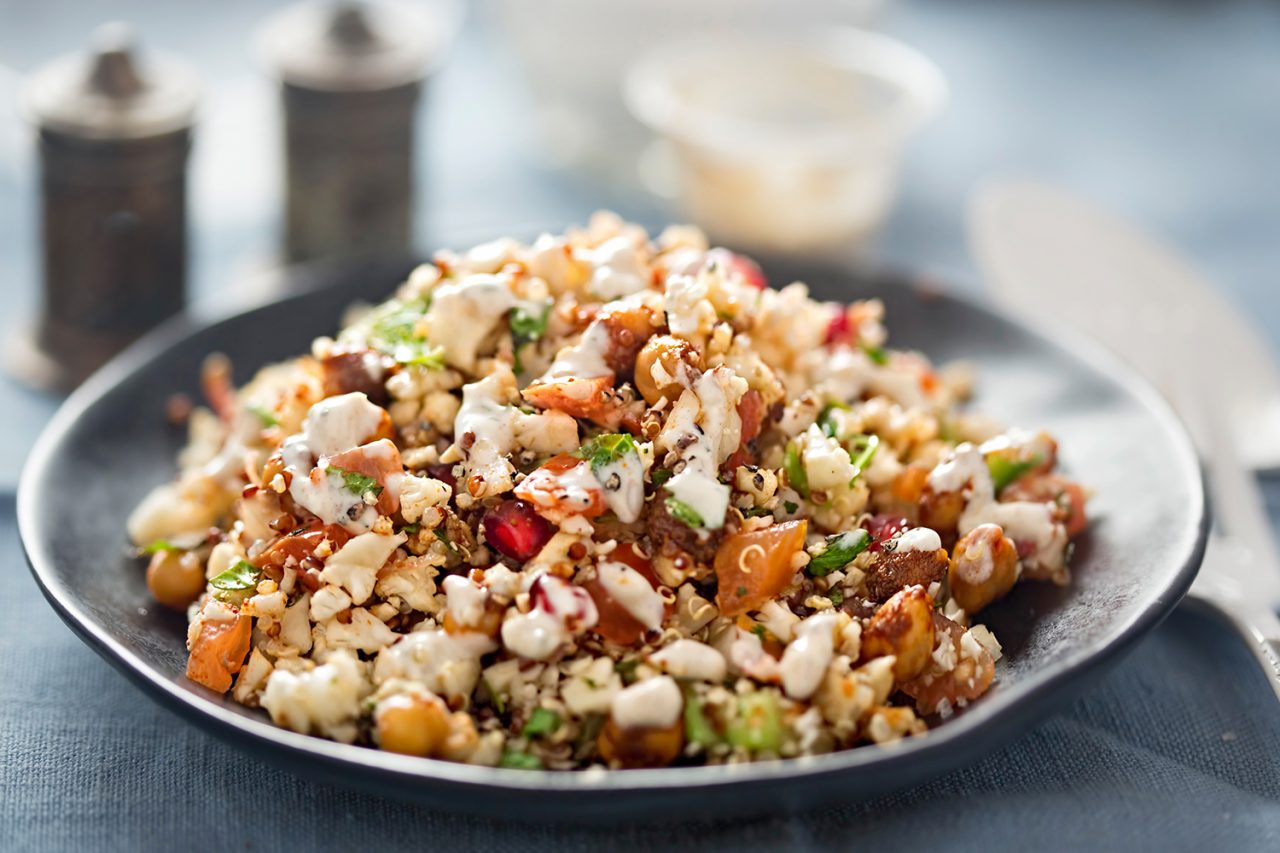 Fresh and flavorful, this healthy vegetarian recipe uses cauliflower quinoa and plant-based chorizo sausage to create a diet-friendly menu alternative that meat lovers and vegetarians can enjoy.
Ingredients:
LouAna Liquid Butter Alternative - 1

Cup

Onion yellow, diced 1/4" - 2

Cups

Garlic, chopped - .25

tbs.

Jalapeno, fresh, seeded/diced 1/4" - 4

each

Cauliflower rice - 2

lbs.

Chorizo sausage, plant base - 2

lbs.

Cilantro, chopped - 2

Cups

Quinoa, cooked - 1

lb.

Salt and pepper mix - As needed
Preparation:
In a large pan place on the stove on medium heat with LouAna Liquid Butter Alternative. Add in the onion, garlic, and jalapeno. Sauté until soft.

Add in the remainder of the items and stir until well combined. Season with salt and pepper as needed.
Place in a clean shallow pan to cool. Once cooled off transfer to a clean storage container and place in the refrigerator until needed.
Serving Suggestion: This can be served as a side dish, or can be used as a cold addition to a salad.