Funky Southwest Cole Slaw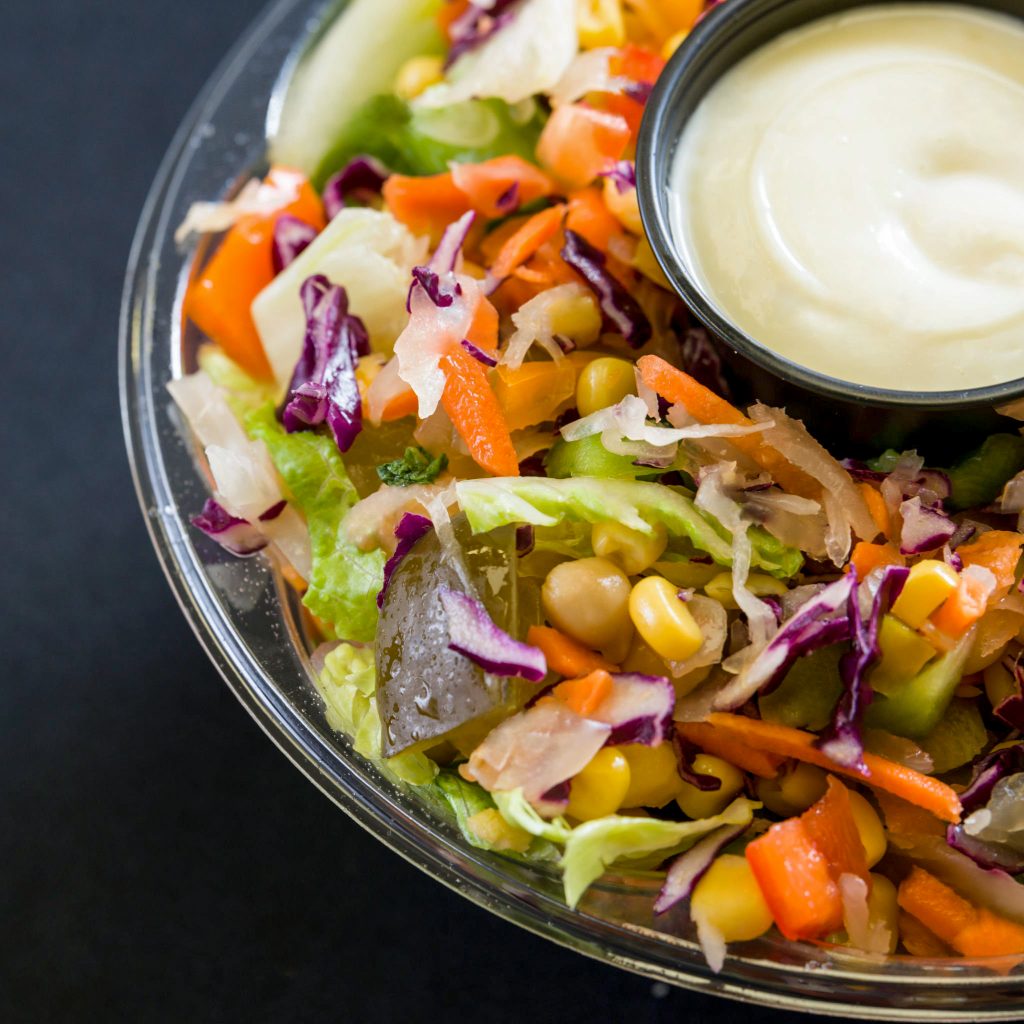 Sweet, tangy, and just a little bit funky, this unique coleslaw recipe perfectly captures the local flavor of the American Southwest. Serve it on its own as a side dish or sprinkle it on a taco or burger to give it that distinct southwestern taste.
Ingredients:
Wilsey Mayonnaise - 1/2

Cup

Shaved Brussels sprouts - 2

Cups

Cole slaw mix - 3

Cups

Green onions, sliced - 1/2

Cup

Toasted pepitas - 1/4

Cup

Chopped cilantro - 1/2

Cup

Roasted corn and peppers-prepared - 1

Cup

Apples, julienne - 1/2

Cup

Salt and pepper mix - To taste

Golden raisins - 1/2

Cup
Preparation:
In a mixing bowl combine all the ingredients and mix well.
Taste and adjust the dressing and salt/pepper as needed.

Place the coleslaw in a serving bowl and mound the salad tall placing all of the salad garnishes on top so they are visible.