Bacon-Blue Cheese-Maple-Bourbon Corn Muffin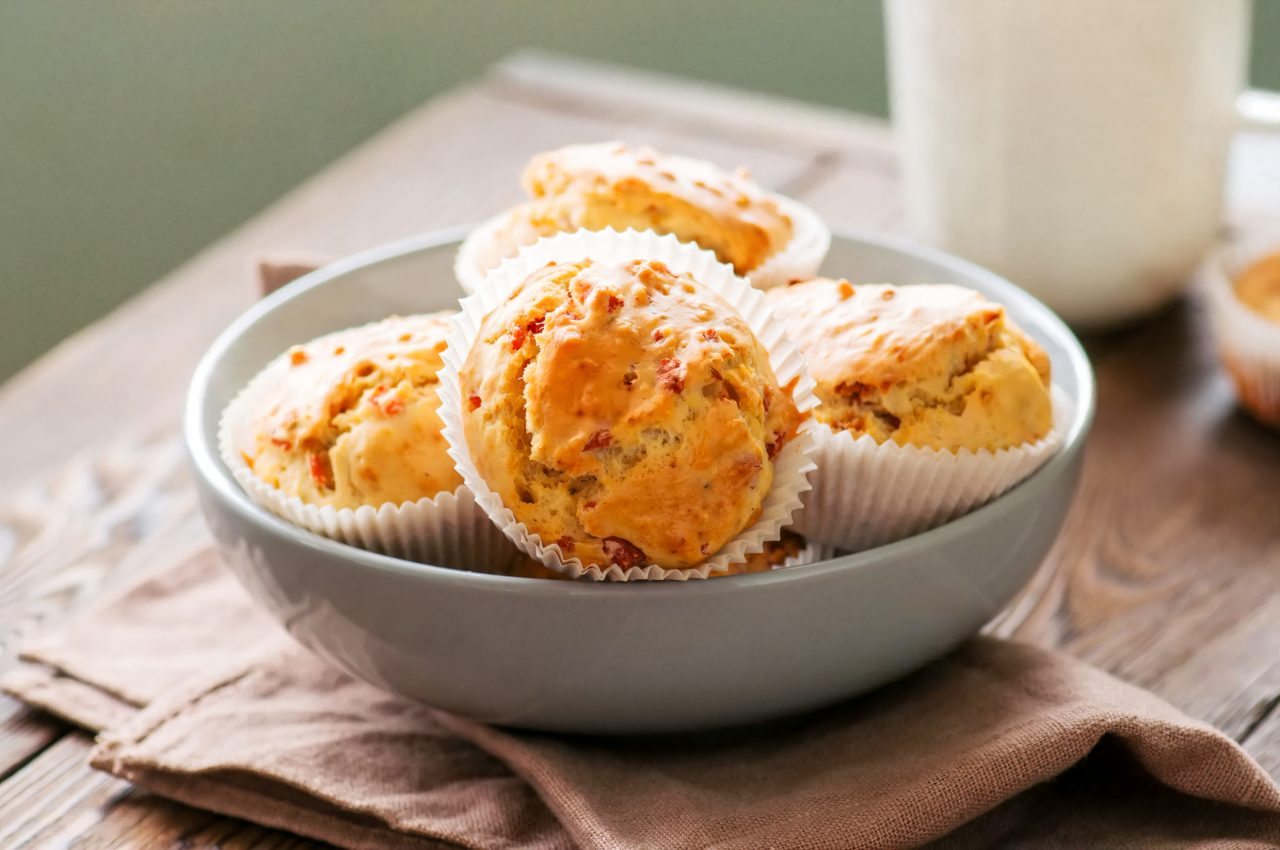 Savory bacon meets stimulating blue cheese and smoky-sweet maple bourbon in this delightfully delicious recipe for corn muffins. With such a distinctive and complementary mix of flavors, you'll be hard-pressed to find more appetizing appetizers.
Ingredients:
LouAna Liquid Butter Alternative - 6

Tbl.

Cornmeal, ground - 1

Cup

Flour, all purpose - 1

Cup

Granulated sugar - .5

Cup

Baking powder - 2.5

tsp.

Salt, kosher - .25

tsp.

Buttermilk - 1

Cup

Maple-Bourbon liquor - 4

Tbl.

Egg, large - 1

each

Bacon, cooked/chopped - .5

Cup

Blue cheese, crumbled - 4

oz.
Preparation:
Pre-heat oven to 400F. degrees. Grease a 12-cup muffin pan or line with paper liners.

Combine cornmeal, flour, sugar, baking powder, and salt in a mixing bowl. In another bowl mix together buttermilk, LouAna Liquid Butter Alternative, maple bourbon, and egg. Add wet mixture to dry mixture and stir until most of the flour is combined. Add crumbled bacon and blue cheese to the mixture and stir to combine.

Bake for approximately 20 minutes. Allow the muffins to cool entirely before storing them in a closed container.
Serving Suggestions:
This muffin can be used for breakfast, or can be used as an add-on with a BBQ lunch or dinner meal.