Buffalo Fried Gator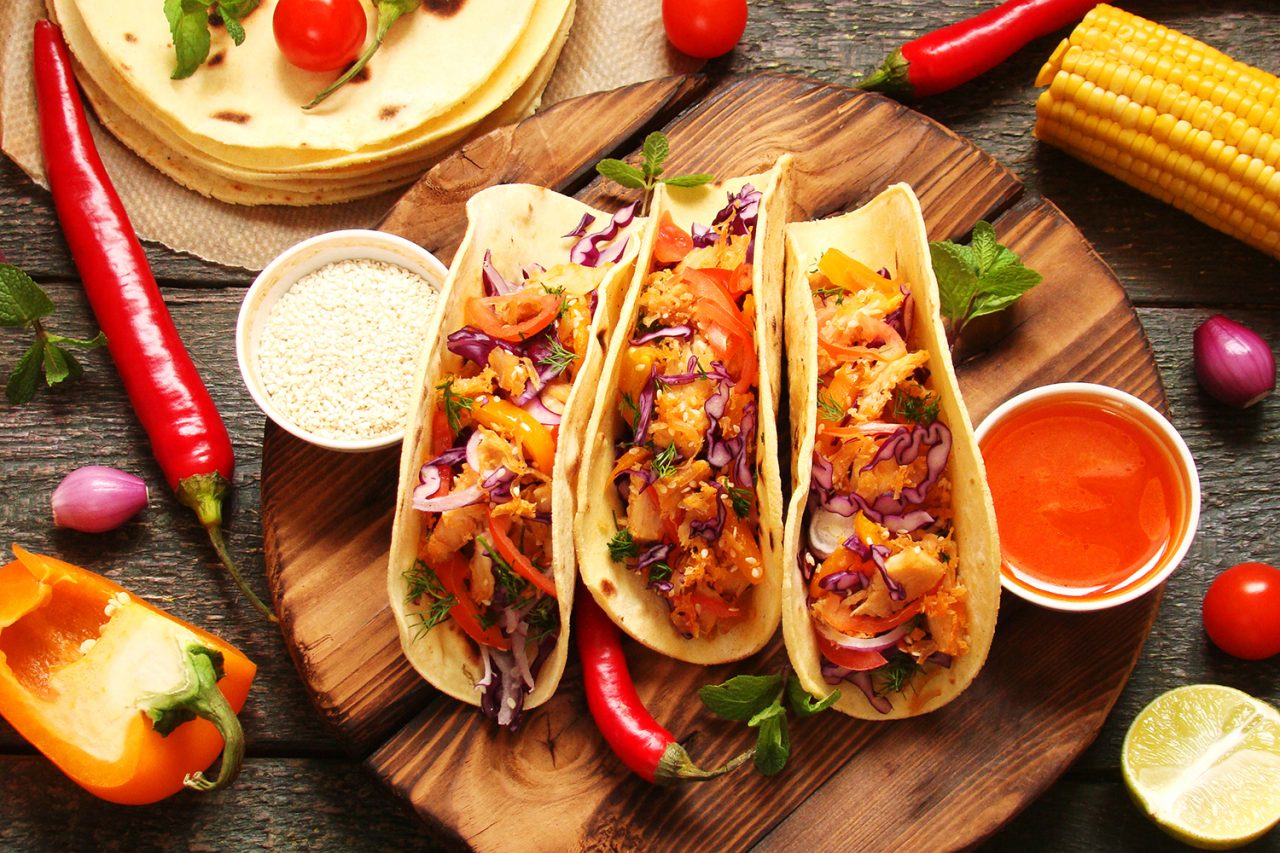 Take your customers on a culinary adventure with these hot and wild buffalo fried gator tacos. The delicious pairing of familiar buffalo sauce and exotic alligator meat makes for an exciting recipe that is just begging to be experienced.
Ingredients:
Culinaire Ventura Foods Ranch Dressing - 1

oz.

Culinaire Ventura Foods Buffalo Sauce - 1

oz.

Corn tortillas, 4" - 6

each

Gator tail breaded prepared - 3

oz.

Cabbage blend- shredded - 3

tbs.

Blue cheese, crumbles - 3

tbs.

Lemon wedge - 1/6th - 1

each
Preparation:
Fry the breaded gator in the 350F. degree deep fryer to a golden brown. While the gator is frying heat the tortillas on the flat top until they are warm.

Place the tortillas on the plate. Place the 1 tbs. of cabbage blend, pull the gator from the fryer and drain the oil off well, then toss the gator in with the buffalo sauce and place on the cabbage.

Sprinkle the blue cheese over the gator and drizzle the gator with ranch dressing. Proceed with the other 2 tacos and build-out in the same order. Place the tacos on the plate and serve with a wedge of lemon and serve.
Chef Tips:
The gator meat can be substituted with breaded chicken, steak, or pork.